DATE:

AUTHOR:

The Session team
New features
Minor improvements and bug fixes
DATE:
AUTHOR: The Session team
We're excited to share some more product updates launched in the last month!
Maximize Screenshare
Attendees can now enlarge a screenshare for themselves by clicking the maximize button on the top right corner of the screensharing tile. Maximizing the screen will make the screenshare tile larger, hide video for other attendees, and show the primary speaker video tile in a corner, where it can be dragged around.
Note that the screenshare will be maximized only for each user who enables it for themselves, not for everyone in the session.

Captions
Enable live captions using the toggle in the microphone settings menu. When turned on, captions are displayed only to the user that turns them on, not for the whole room. Easily toggle them on/off at any time during your session.

3P Integrations - Slido, Kahoot, and Typeform
We've added 3 more integrations for hosts to add to any session via the Host Controls side panel:
Slido - Engage attendees with live polls, Q&A, quizzes, and word clouds

Kahoot - Play a learning game or trivia quiz on any topic, in any language

Typeform - Share forms, surveys, and quizzes live with attendees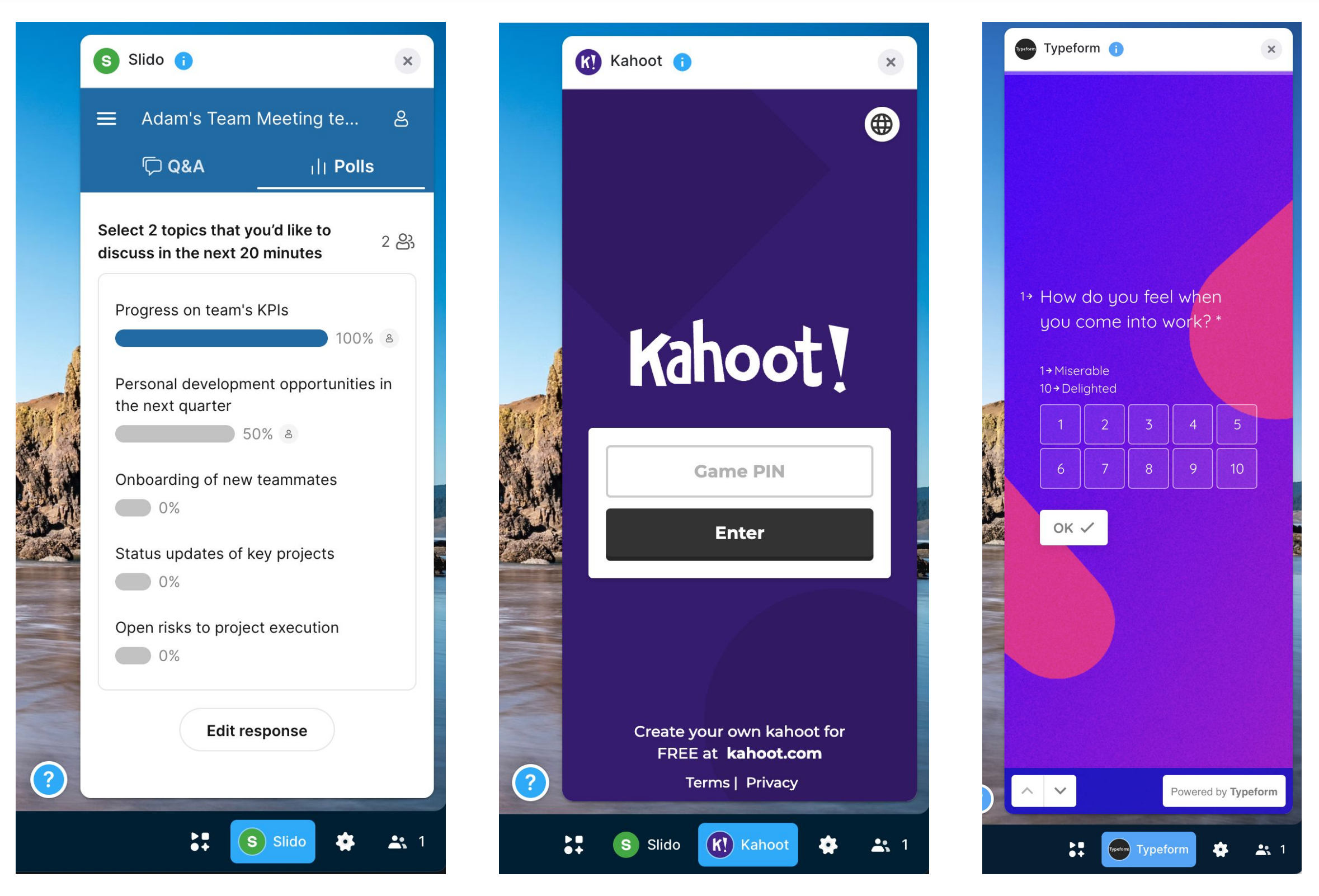 Link Previews
Your session links will now feel more personal! We include your session name, registration banner (or room background), and description in the links that you share anywhere.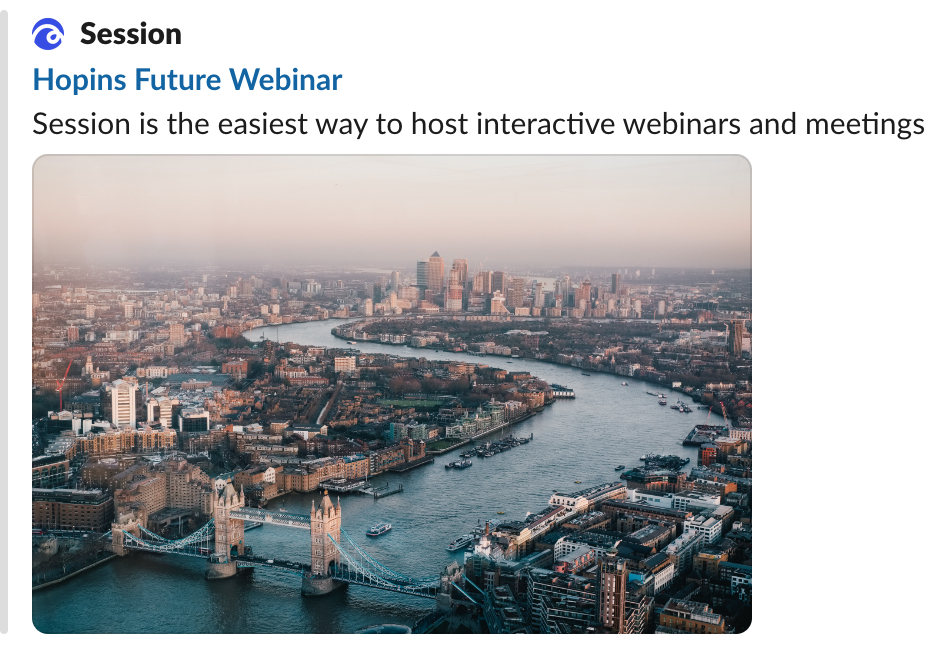 Other Improvements & Bug Fixes
Some of our notable improvements and bug fixes include, but aren't limited to:
Hosts can now highlight chat messages within the room while in the Meeting theme.

First-time users now see an onboarding video when they sign up and land on the Session dashboard.

Attendees can no longer download recordings from the session recording page.

Organizers now have an improved UI for the Recordings tab on the Insights page for managing which recordings are published to attendees.

Improved UI for the microphone and video settings menus to better group settings together.

Some audio cue improvements to avoid playing too many sounds when attendees leave/join a session and when attendees take the stage.
---
Sign up to run your own session at session.com