DATE:

AUTHOR:

The Session team
New features
Minor improvements and bug fixes
Dark Themed Panels, AI Virtual Backgrounds, and More
DATE:
AUTHOR: The Session team
Check out what's new in Session!
Dark Themed Side Panels
We've modified all of the in-session side panels to a dark theme to better blend with the bottom AV bar. These side panel changes include Customization, Host Controls, Attendees, Chat, and some of our widgets. Enjoy the dark vibe

Generate Virtual Backgrounds
We hopped on the AI train and now give users the ability to generate an image for their video virtual background. To try it out, go to your Video camera settings > Select virtual background > Generate. Type in any text and keep generating new images until you find the right one for your virtual background.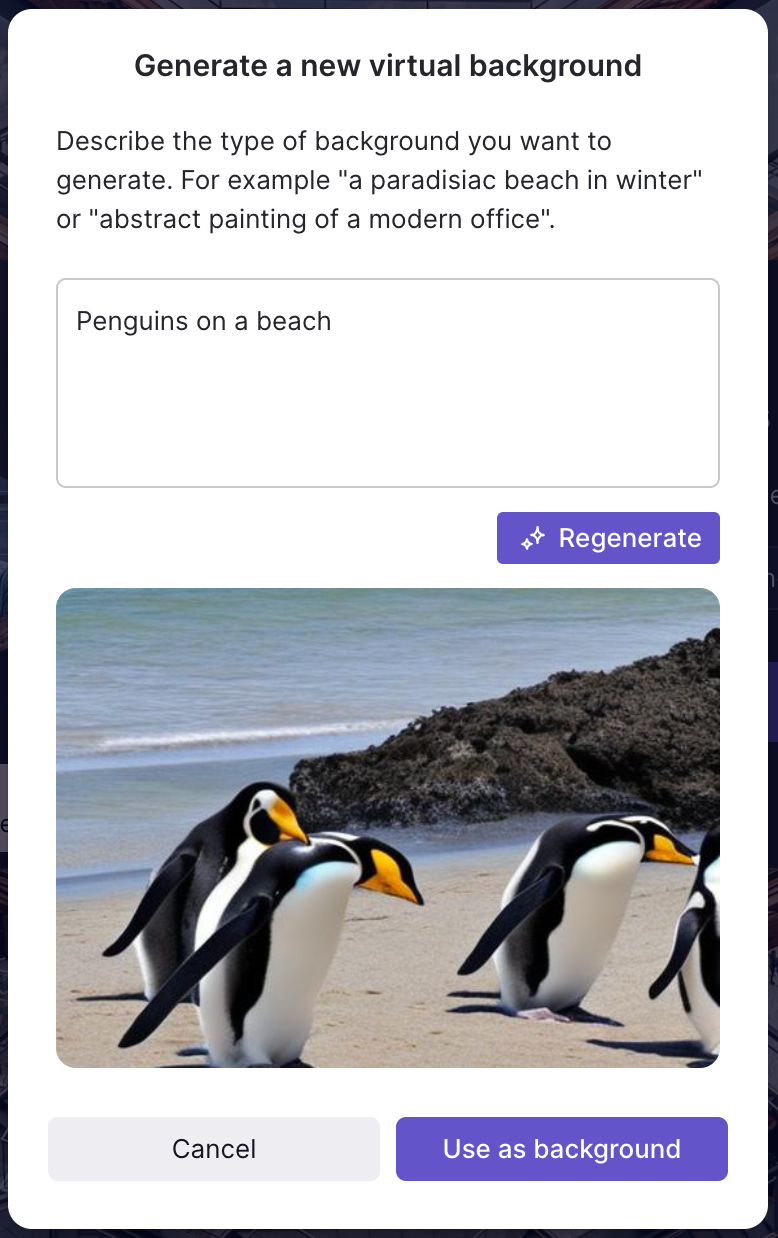 New Dashboard Summary Banner
We replaced the creation banner in the dashboard with a new summary banner, which lists the number of rooms and sessions created and a new CTA to start the creation flow. Try it out today and create a Permanent Room or One-Time Session!

Detect Audio Issues
We now detect no audio or low audio being captured from your microphone and notify users with a question mark icon and a tooltip.

Notable Improvements & Bug Fixes
We have a few product improvements to announce (thanks for your continued feedback and bug reporting!):
Hosts can now confetti the stage while they are off stage.

More buttons on your session cards in the dashboard to directly customize registration, customize the session, and join the session.

Hosts now need to be in the session to be able to start it (i.e. they can no longer start the session from their dashboard).
---
Sign up to run your own session at session.com